Methods + Process
CranioSacral Balancing
I combine CranioSacral Therapy according to Upledger, Visceral Manipulation according to Barral, and energetic techniques and adapt all of these to form a session that is specifically designed to fit your individual needs and wishes. CranioSacral Balancing is for people of all ages, starting from birth onwards.
 
CranioSacral Balancing is helpful
to regulate

back and neck pain
headaches, migraines
psychosomatic disorders, sleep disorders
lack of concentration and memory weakness
acute and chronic fatigue

in transition phases, such as,

a change in jobs, retirement, a change in the demands of life
move, separation

when and for whatever reason situations are difficult or burdensome and accompaniment is comforting
to improve the perception of your body and your self-awareness
CranioSacral Therapy according to John E. Upledger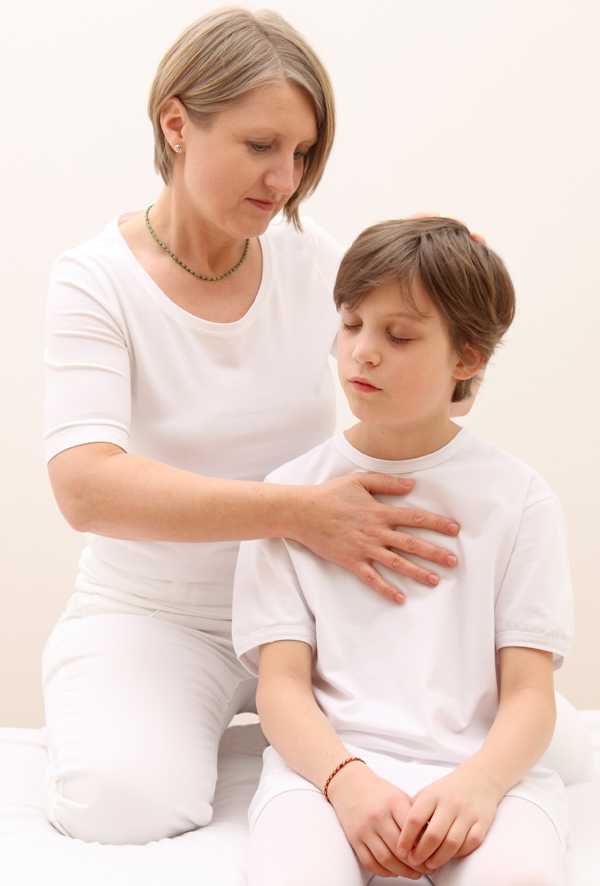 Upledger CranioSacral Therapy is a holistic and systematic method.
It supports self-healing, health, and wellbeing. With this therapy a person's whole being is accompanied into a state of relaxation, including body, energy, and emotions. This relieves the craniosacral system.
The craniosacral system surrounds the central nervous system and consists mainly of connective tissue. – It is located between the head (lat. cranium) and sacral bone (lat. sacrum) and is protected by the skull and the spine.
The craniosacral system has an influence on the whole body due to its nearness to the brain and bone marrow. Likewise all body systems – and all the imbalances in this system – may have an influence on the craniosacral system. This closely related connection is mainly due to the fact that all connective tissue throughout the body is related to one another.
If the central nervous system and its environment is not influenced by strain, then self-healing can take place without restraints and the body will adapt its functions to the environment and its conditions.
The CranioSacral Therapy was developed in the 1970s by an US American doctor, John E. Upledger, DO, OMM (1932-2012) and has its roots in osteopathy.
Books that could be of interest
John E. Upledger: Your Inner Physican and You
John E. Upledger: CranioSacral Therapy – What It Is, How It Works
John E. Upledger: Working Wonders – Changing Lives with CranioSacral Therapy
Visceral Manipulation according to Jean-Pierre Barral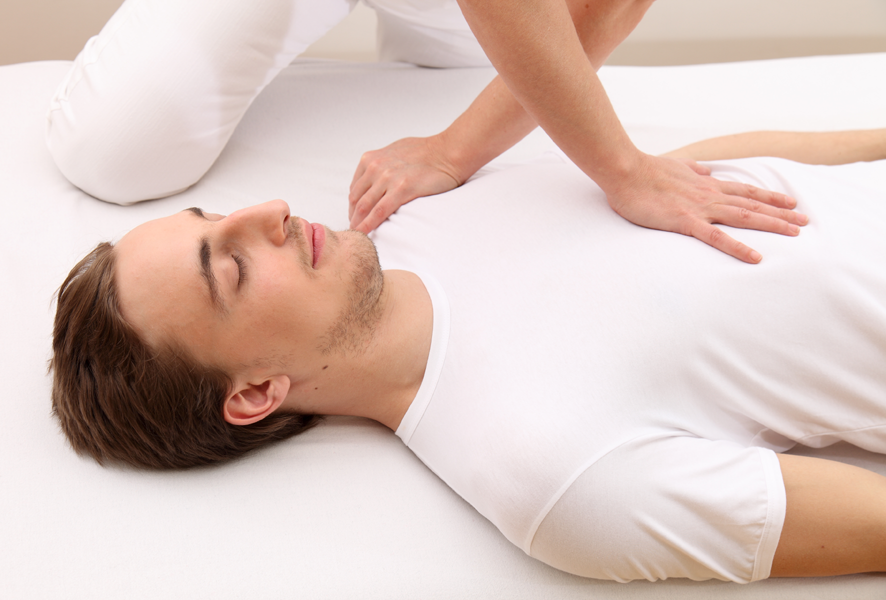 improves the function of the organs and their cooperation with the structures in their environment.
The Visceral Manipulation is a very efficient method to increase the flexibility of the organs (lat. viscera). Through this, the organs itself are benefited, as are the functions of the surrounding structures (i.e. bones, muscles, nerves, and other organs).
 
To that end the ligamentous attachments are being relaxed, by applied gentle punctual or flat pressure to the area in question.
Visceral Manipulation was developed in the 1970s by the French physiotherapist and osteopath Jean-Pierre Barral, DO, MRO (F), PT.
 
Process
After an introductory conversation, you will lay down in a comfortable and pain free position, fully clothed on the massage table. Should you prefer a sitting position or something different, this is also possible.
During the body treatment, my hands won't be doing many visible movements, but will spend more time in one position. By doing this, the tissue itself can get into motion.
Connective tissue reacts well to light pressure or stretching, but resists strong impulses. Because of this, I mostly use techniques with subtle stretching and pressure. Through this, the tissue can move on its own and can relax from the inside.
Depending on the need and situation, the relaxation process can take place in quiet or can be accompanied verbally. The verbal accompaniment can ease the exploration and integration of the emotions and memories that come up, which the tissue has saved over time.
When needed, I can show you easy exercises with which you can support your self-healing process.