Babies and Children
They themselves have very good self-healing and regeneration abilities. However, these can be influenced by events (such as operations, accidents, trauma of every kind, loss, emotional stress) during pregnancy, birth, or the time afterwards.
Through post-processing of these events, the memories, that have been planted into the tissue, can be modified or lose their influence on the level of stress put on the body.
The tension in the tissue eases and the natural impulse of the physiological growth is supported. This process can be relieved by CranioSacral Balancing.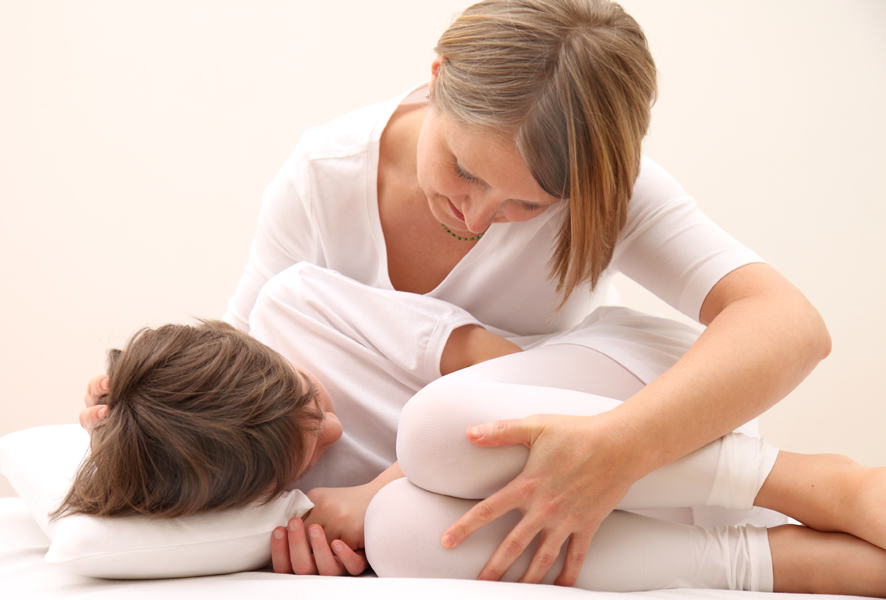 If you wish, you may hold your baby during a session. Your toddler can sit on your lap and look at a book or play with toys. As soon as your child allows, I will lay my hands on him|her.
CranioSacral Balancing supports
• learning to manage
drink and swallowing difficulties
problems with reflux, stomach pains, and digestion
restless days and|or nights
babies with colic
recurring and chronic sicknesses of all kinds
transition phases such as:

the start or switching of kindergarten or school
move or divorce
• when and for whatever reason situations are perceived as difficult or burdensome and accompaniment is beneficial
• to improve bodymindedness and self-awareness
Books that might be of interest
Dorothy E. Babcock & Terry D. Keepers: Raising Kids O.K. 

– Transactional Analysis in Human Growth and Development

Thomas Gordon: P.E.T. Parent Effectiveness Training – The Proven Program for Raising Responsible Children